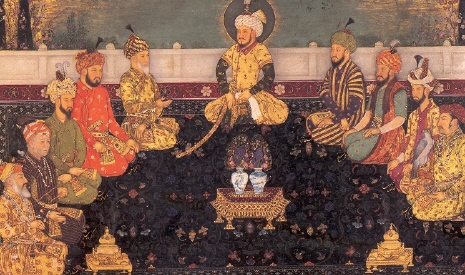 Cradling through the shadows of Indian history the city of Delhi is marked by the consecutive dynasties of the royal families in the monuments, shrines, memorials and citadels established by the royals. Today Delhi is one of the most visited cities in India from people all over the world and the city has been successful in continuing these ongoing colorful affairs with its admirers from every nook and corner. The imperial city has been the seat of power from centuries and offers a traveler an insight into the history of India and various places to explore.
Delhi has been a confidante to some of the wealthiest, powerful and controversial royals, princes, princesses, kings and queens. What we see today as a metropolitan was nothing but a mere frontier for the Afghans and Turks coming with aim to plunder and sometimes establish their territory. It is believed that this is how the city got its name. The word "Frontier" in Persian is "Dahleez" which eventually change to Dehli and then Dilli or Delhi as we all know now. The history of Delhi dates back to around 5000 BC but it was in 13th century that started an era of glory, power and major historical events happening here.
The first sultan of Delhi was Qutb-ud-din Aibak, the founder of Slave dynasty in 1206 AD who also erected the famous Qutab Minar, one of the most visited monuments in Delhi as well as India. Though, these were not entirely the Golden times, there was continuous unrest and rebellions by the native rulers. It was in the 14th century with the advent of Mughals a continued Golden period started for the imperial city of Delhi. The Mughal emperors truly converted this city into what one may say today a Heritage City. As times passed and rulers changed, each and every one of them constructed and recorded their own architectural and cultural grandeur & warrior feats.
The history of Delhi is extremely rich and one cannot miss the chance to witness the remains of our Golden past and walk through what remains of those times. Sachin Bansal of Delhi Walks organizes one of the best Heritage Walks in Delhi which take you back in time through stories and tales and lets you explore at your own pace. With the mantra of "Exploring the city's soul" Delhi Walks is the finest ways to explore and experience the colorful city of Delhi.
As the national capital, Delhi is a geographically well placed city in the map of India and is well connected by air, railways and roads. Different types of packages with affordable and cheap rates for the train and air tickets to the city of Delhi are available in all major cities of India.