Delhi6 is an iconic landmark in the history of India, and especially the national capital. Though technically denoting a 'pin code' of a region, Delhi6 signifies – history, heritage, culture and most importantly – an emotion that narrates the quintessential Delhi.
The expertise and passion of our team members at Delhi Walks® is evident in their approach to showcasing the character of Old Delhi. Delhi6 Tours and Stories® takes visitors on a journey through the multi-layered fabric of Old Delhi.
The landscape of Delhi is dotted with various heritage buildings and structures which are intriguing enough to arouse curiosity in even the busiest person urging him/her to step out from their tightly packed schedules and explore these places. One just needs to look through the eyes of a passionate Delhiite, someone who will offer you a perspective beyond the frenzied lifestyle of the city, enabling to explore the city's soul. We Deliver Experiences® for residents and travellers across Delhi.
Old Delhi, also known as Shahjahanabad, is a historic and culturally rich part of Delhi. Delhi6 Tours and Stories® recognises the importance of this area and has tailored their heritage walks to take visitors through the nuances of this multi-layered city.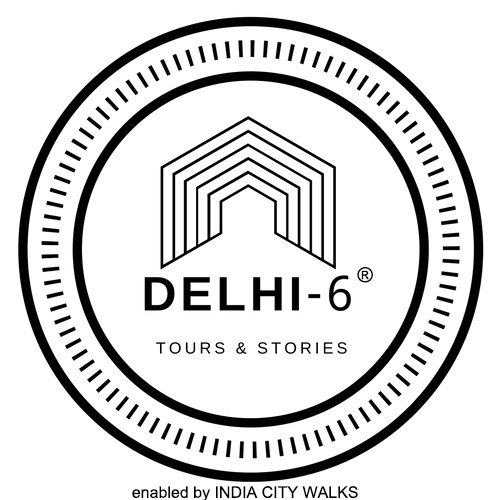 The walks offered by Delhi6 Tours and Stories® are designed to showcase the character of Old Delhi and its people. Visitors are taken through the labyrinthine lanes, discovering the sights, sounds, and tastes of this vibrant area. From sampling local street food to visiting historic sites such as the Red Fort and Jama Masjid, the tours provide a comprehensive experience of Old Delhi's cultural heritage. Old Delhi is a significant part of Delhi's heritage, with its Mughal-era architecture, bustling bazaars, and vibrant culture. Delhi6 Tours & Stories® offers a unique opportunity to explore this part of the city through a variety of guided tours that provide insights into its rich history and culture.
Delhi6 Tours & Stories® is a narrative and a journey to celebrate the capital city of Delhi, one of the most historic living cities of the world. This journey is curated through our flagships managed by City Explorers Pvt Ltd (CEPL®) Centuries have gone by, Emperors and empires have gone by, but their cities remain. Cross-cultures have come together to create the vibrant city of modern Delhi, and Delhi Walks® takes you on a discovery of this multi-layered fabric. Our heritage walks in Shahjahanabad also know as Old Delhi are tailor-made to take you through the nuances of this layered city.
If you're looking for a unique way to explore the diverse cultures and rich heritage of Delhi, look no further than Delhi6 Tours and Stories®. Our aim is to recognize and celebrate the city's rich cultural heritage and we believe that everyone, from residents to business owners to students, can benefit from taking heritage walks.
As the national capital, Delhi is a melting pot of cultures, and we provide a unique perspective through our 'See Delhi from an eye of Delhiite™ ' approach. Our heritage walks take you through the city's labyrinthine lanes, historic monuments, bustling markets and shops, and vibrant nightlife, providing an immersive and enriching experience of the city's character and cultural heritage.
We operate under the umbrella of National Award Winning brand INDIA CITY WALKS managed by City Explorers® (CEPL®) and our selection of walks offer spectacular city experiences in Delhi and across India. So, whether you're a local or a visitor, join us on a journey through the multi-layered fabric of Delhi and discover the city's diverse cultures and heritage with Delhi6 Tours and Stories® .
Our team of City Explorers® are unsurpassed in knowledge and ensure that your tour exceeds your expectations. We at Delhi Walks® would be delighted to be of assistance in planning and executing all your sightseeing requirements.
Feel free to contact us in order to find out which walk suits you best. You can reach us through email share@delhiwalks.in during weekends and holidays or fill the contact form.
We are passionate about travel and love to talk about it with you!