Delhi Walks® is a prestigious tourism brand bringing amazing opportunities for city discovery. We organise heritage walks and storytelling sessions for all kinds of travellers. The Delhi Walks Festival™ operates in conjunction with City Walks Festival™ and India City Walks Festival™. There are several thematic tourism products and celebrate Delhi as a festival everyday. Our experiential tourism offerings in Delhi are DastanEDelhi®, Delhi-6Tours&Stories®, Delhi Walks Festival® are operated in conjunction with India City Walks™. All the brands are flagship of City Explorers Private Limited. The vision of Delhi Walks Festival™ is to create a pool of socially and culturally aware people who are passionate locals, have a desire to showcase their heritage, neighbourhoods, city to residents and travellers and yet face a challenge to find a platform to pursue their interest.
Under Delhi Walks Festival™ there are range of experiences bearing in mind the fact that there are enumerable structures and cultures that stand in and around the nooks and corners of Delhi, waiting to be explored on foot by people passionate about the city's heritage and diverse history. 'Delhi Walks®' enables travelers to build an emotive connect with the colorful history of the capital city through interactive storytelling sessions, thus providing an enriching context for its present day development.
We strengthen tourism delivery by involving locals through Delhi Walks Festival™, City Walks Festival™ and India City Walks Festival™ and bring long-term availability of exceptional experiences® for the destination and host communities. The intent is to connect with visitors with locals in ways that prioritised public learning and opportunity to Experience Local by Locals™. The Delhi Walks Festival™increases the value of the visitor experience & promote inclusiveness.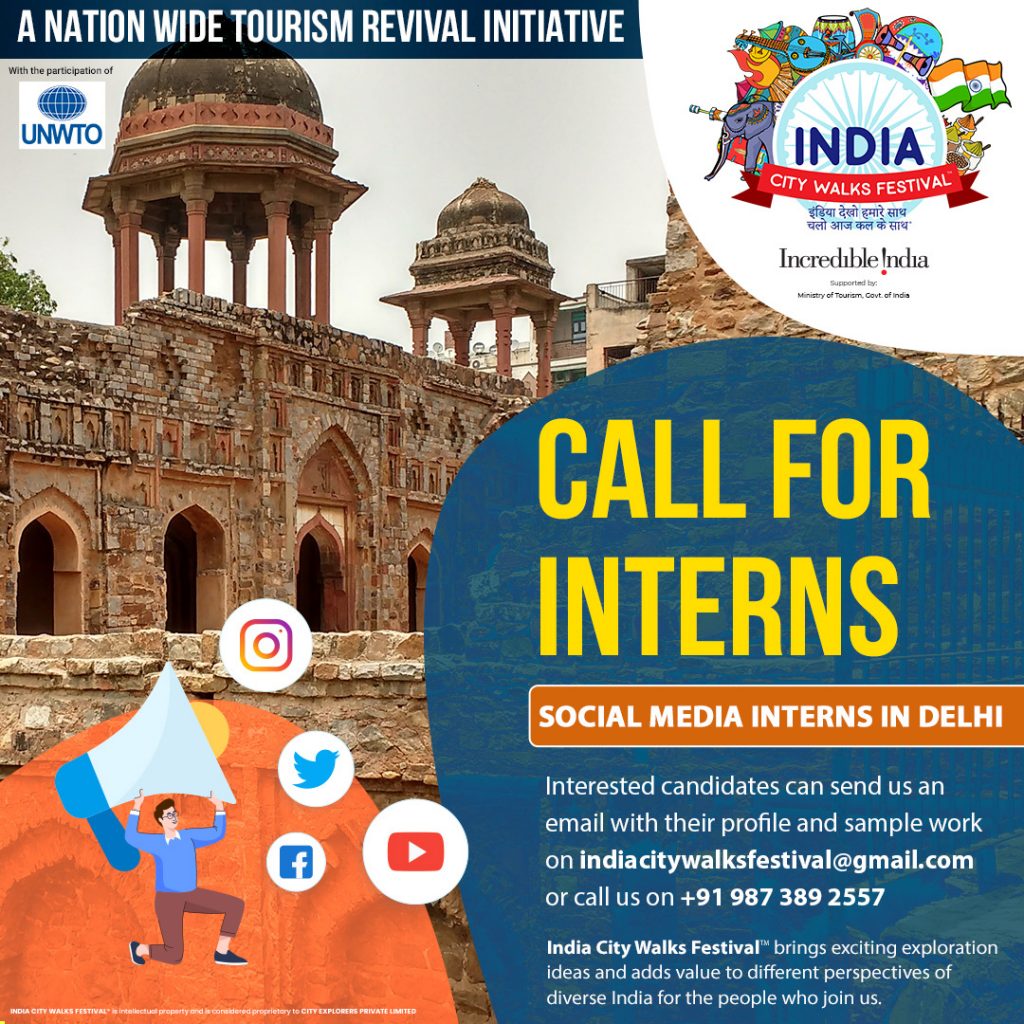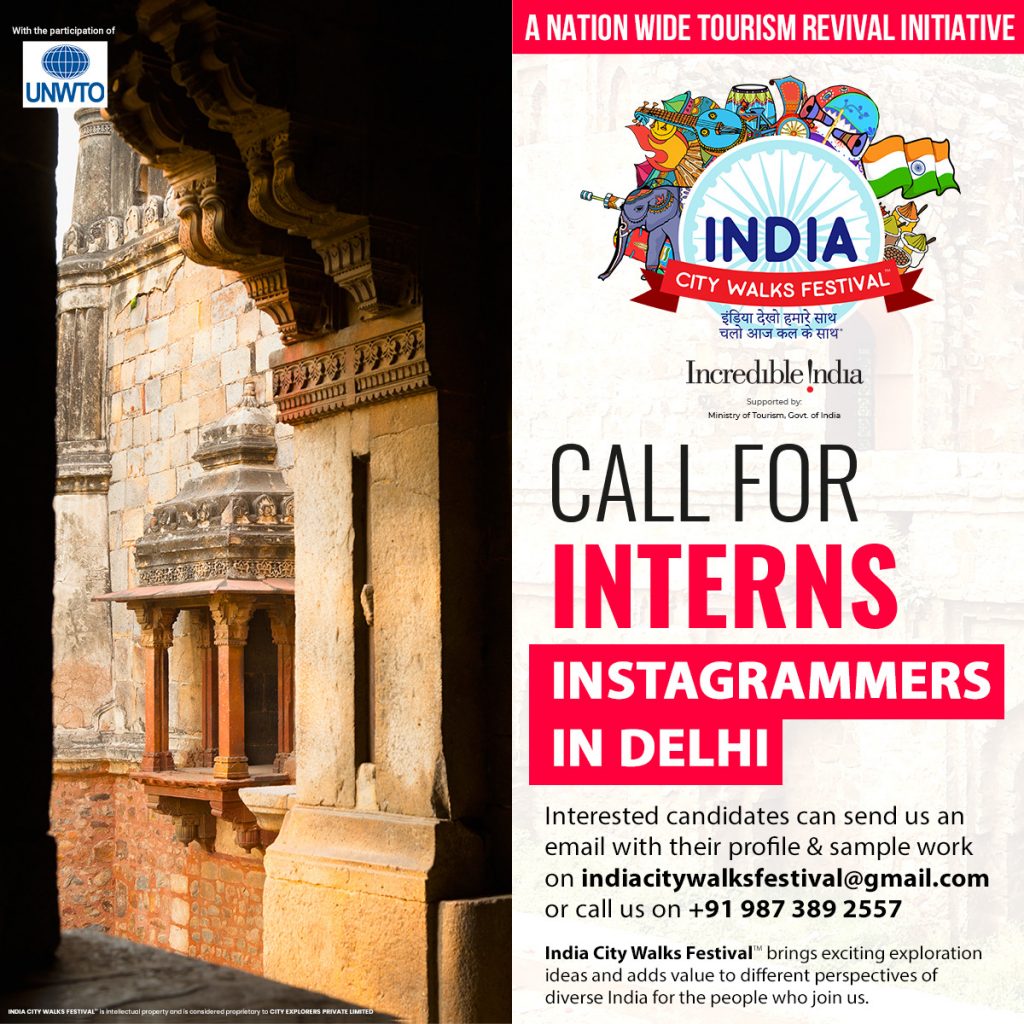 We facilitate efficient use of resources and put effort into development of tourism in Delhi.  Walk with Us™ through Delhi's past centuries at leisure, tumbling and dancing into its vibrant present. We would like to further efforts in collaboration / association to promote Delhi.  We are  here to help in making Delhi the world's most creative city as it offers transformative travel opportunities. With us, visitors embrace and feel the soul of Delhi which is a veritable treasure trove of history.




















We are expert in walking tours and we've earned a solid reputation for our passion, enthusiasm and importantly, our sense of showcasing the character of the city. Our experiential products are segmented within people, process and technology. We impart training for awareness around environmental stewardship and corporate social responsibility.
Feel free to contact us to participate in the Delhi Walks Festival™ as host or visitor. We also welcome partnership synergies for special events. The Delhi Walks Festival™ is integrated within the India City Walks Festival™ which is supported by Incredible India (Ministry of Tourism, GoI) and United Nations World Tourism Organization (UNWTO).
Join us in the biggest heritage and cultural festival of all times to celebrate your city and your neighbourhood
To register:
Fill the Google form: https://cutt.ly/submit-entry
or
Send us an email at indiacitywalksfestival@gmail.com 
or 
For more information call us on +91 9873892557 | 989 969 2790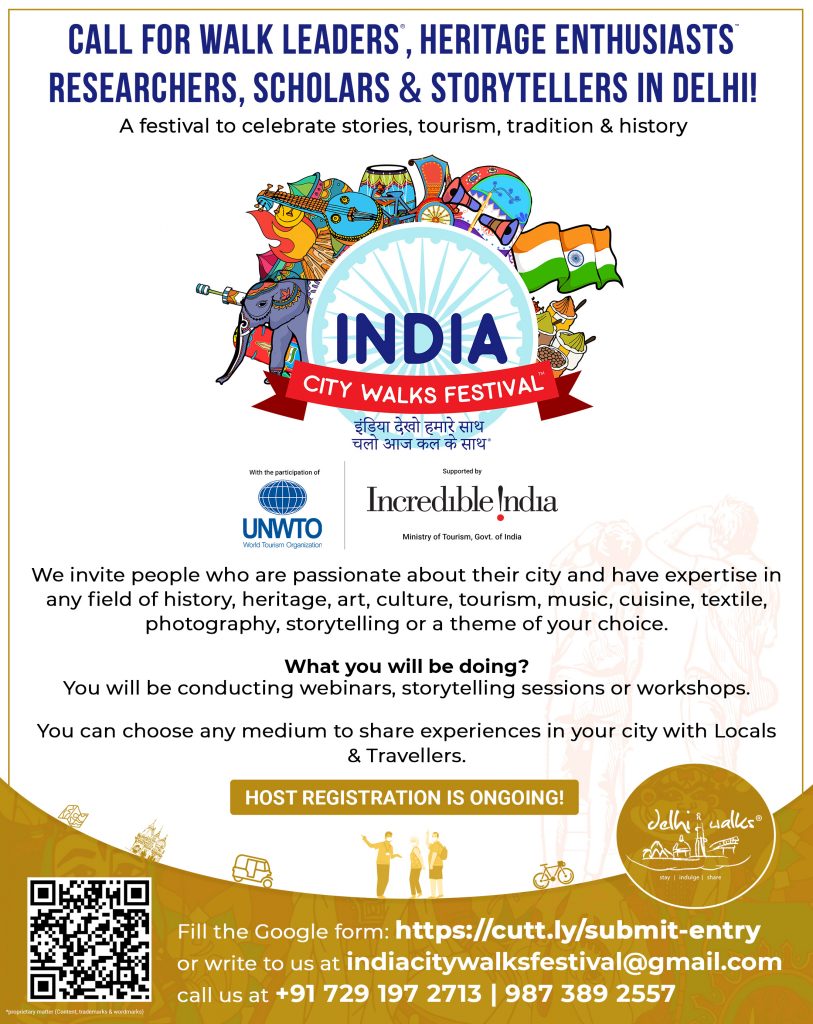 You can call us during weekends and holidays on +91 989 969 2790 or reach us through email share@delhiwalks.in or fill the contact form.
NOTE- Delhi Walks Festival™ operates in conjunction with City Walks Festival™ and India City Walks Festival™. All the trademarks are intellectual property of City Explorers Pvt Ltd